Creepyworld 2019 - America's Biggest and Longest Haunted Screampark is back and bigger than ever. Creepyworld will feature 13 haunted Attractions in one location including TWO all NEW haunted attractions including Brigantine Asylum and Zombie Ax Throwing. Creepyworld haunted Screampark is not only the biggest haunted attraction in St Louis but the biggest haunted attraction in America! When you visit Creepyworld 2019 be prepared to experience over an hour of sheer terror inside our 13 different attractions including Krampus, Quarantine Zombie Experience, Hornbuckel Pig Farm, Doll House, Camp Blood, Carnivorous in 3D, Dark Zone, Haunted Hayride, Supermax, and Haunted Hospital plus the Hollywood Pumpkin Display,Tomb Escape Room, Zombie Paintball and so much more.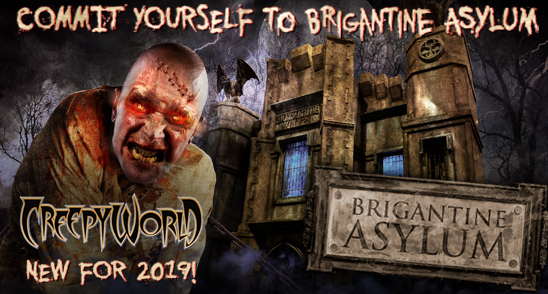 Are you ready to commit yourself to the Brigantine Asylum the scariest haunted house we've ever created at Creepyworld. Once your check in for treatment expect a lobotomy, shock therapy, and blood soaked lunatics. Creepyworld also features Trick r Treat Haunted Hayride with famous deadly sections such as a visit to the town of Sleepy Hollow, Camp Crystal Lake, and a stop at the Bates motel. Creepyworld is the only haunt with a haunted hayride.



Creepyworld presents the all-new Monster Midway with several new attractions including Zombie Axe Throwing, new Famous Faces Pumpkin Display, Zombie Paintball, Midway Games, Tomb Escape Room, Horror Movie Drive In, and bring your photos for several monster photo ops. Lastly we feature a Creepyworld gift store, and drinks, hot donuts, and dip n dots.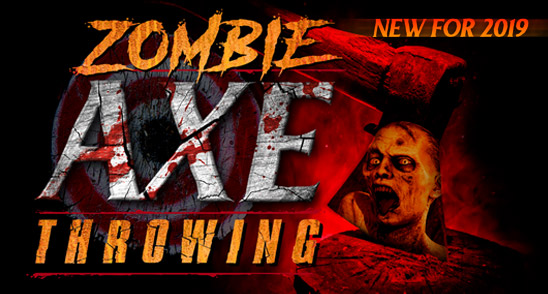 Trick R Treat haunted hayride is only a $5.00 upgrade to your Creepyworld Ticket. BUY TICKETS ONLINE AND SAVE MONEY AND TIME WAITING. CLICK HERE TO BUY TICKETS NOW!



Creepyworld also features all new scary photo ops so bring your phones as you'll find several scary stops to take pictures. Share your pictures on instagram and facebook using hashtag #creepyworld. Creepyworld also features food, drinks, and live music from the World's only all dead band. Additionally Creepyworld features a World Class Carved Pumpkin display with all new carved pumpkins in 2019.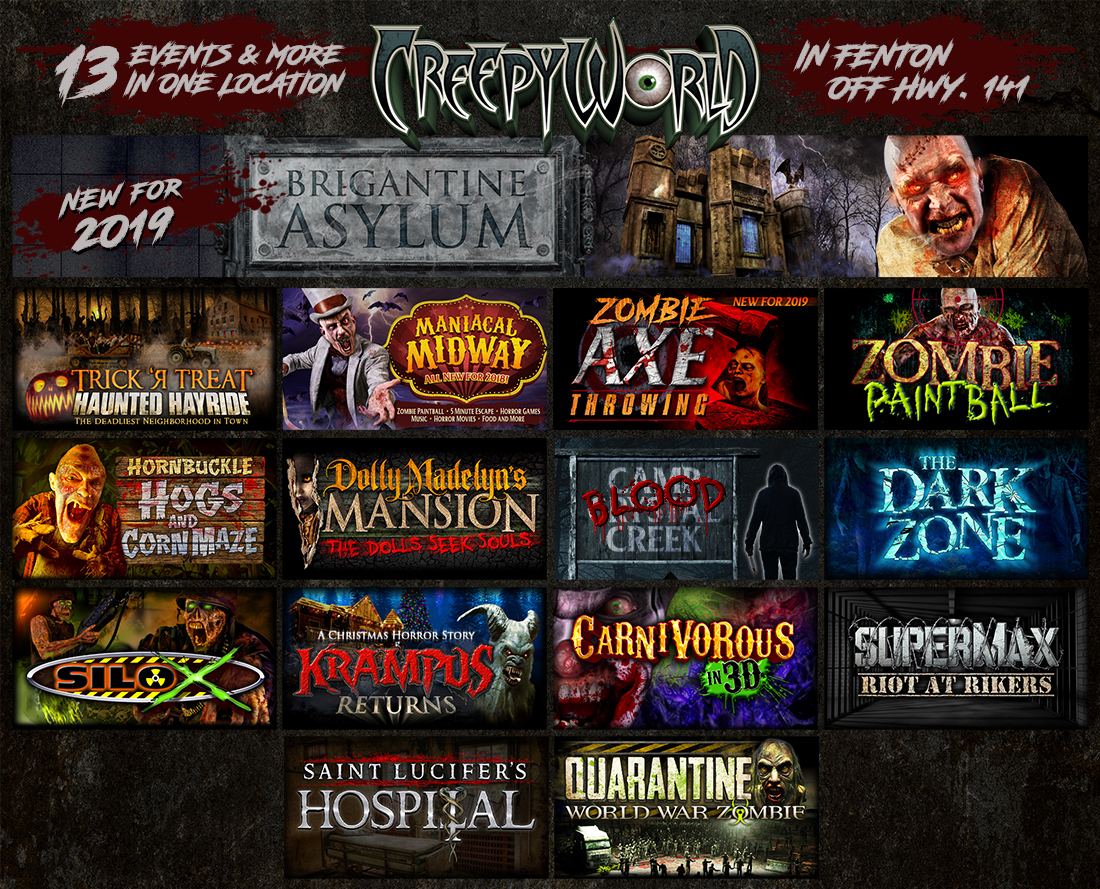 Get your tickets ONLINE and save time at the box office.
Creepyworld is without any doubt the biggest, longest, and best value in America not to mention St Louis!
BUY TICKETS ONLINE AND SAVE TIME AT THE ATTRACTION



Book St Louis Escape Rooms CLICK HERE or what Video for Details




See How Long Creepyworld is 2018 Complete Walk Thru